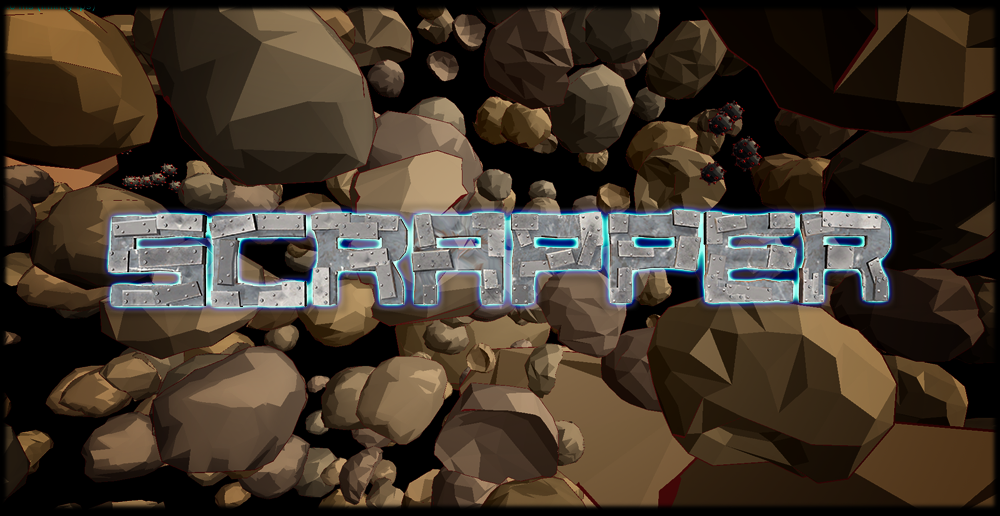 Scrapper (Demo)
A downloadable game for Windows
Scrapper is a fast paced, action packed, space-flight Roguelite where you play as a scavenger travelling through the most treacherous areas of space, completing missions and collecting scrap to further improve your ship.
The goal of this demo is to get from point A to B, collecting pickups, avoid getting killed and getting the largest score along the way!
---
Change Log:
17th July 2017:
Complete visual overhaul
Added "Survive" mission type
New ship parts
Player now finds ship parts by playing the game, and they can then be purchased using the scrap that is collected from earning points and completing missions
Added fuel mechanic, you now need to collect fuel pickups periodically
If a wing collides with an obstacle, it now breaks off, reducing speed and causing the ship to veer to the side
Added repair pickup that restores broken wings
Added options menu where graphic and game settings can be changed
Added mine enemies that create nets when approached
Many bug fixes and minor improvements, too many to list here
9th December 2016:
Added modular ship parts
Removed enemies from the Asteroid field stage
Updated Instructions and controls menus to no longer reference controls and mechanics that have been removed
Added more effects while boosting and removed the boost text that appeared at the top of the screen
Powerups in the Ship Graveyard stage are now more random
Objects in headlights on the Ship Graveyard stage now cast shadows
Modified player inputs so that keyboard players don't turn further than intended when turning in multiple directions
1st December 2016:
Added headlights to ship in Ship Graveyard stage
Changed player model
Both stages now use separate high score tables (unfortunately this means that older high scores won't carry over to this version)
29th November 2016:
Improved fog in the Ship Graveyard stage
Removed enemies and weapons from Ship Graveyard stage
Stopped currently unused pickup from spawning in Ship Graveyard stage
Fixed bugs with pickup markers behaving incorrectly in Ship Graveyard stage
Made new animations for the stage select menu
Fixed bug where player could have multiple shields at once
Install instructions
Download the zip file, unzip to a folder of your choice. and play "Scrapper.exe"